The Music Shop by Rachel Joyce Doubleday 13th July 2017
1988, CD's are in and vinyl is out according to the record buying public and the record companies, but one man is having none of it. Not one CD will cross the threshold of his music shop.
That man is Frank. Frank owns The Music Shop on Unity Street, a street that is run down suffering from the development of new shopping precincts.
Inside The Music Shop are thousands of vinyl records loving looked after by Frank who uses his extensive musical knowledge to advise his customers on what music they should listen to.
So, who is Frank? Frank is a loner, unmarried, no children with a past he keeps hidden. His only friends are his less than able assistant Kit and fellow shop owners, Maud, and Father Anthony. Yet life is about to change,  and Frank's world is about to be turned upside down when Ilse Brauchmann faints outside his shop window.
You could say that this novel is a love story, yet it is so much more than that. It is a story of a man who has always been afraid, afraid of his own emotions, afraid of forming strong attachments, even falling in love.
Ilse Brauchmann is the catalyst that forces Frank to face up to his unconventional childhood and for the first time in his life feel what it is to be truly alive and in love.
Joyce's writing is beautiful, tender and so full of emotion. The myriad of emotions I felt towards Frank, ranging from pure joy, to sheer frustration are testament to the skill of her writing.
Ilse Brauchmann is wonderfully portrayed as a capable, practical woman, yet underneath she is just as alone and hurt as Frank. Just who is she? What is he hiding or running away from. Just as she is the key to unlocking Frank then so is Frank the key that will unlock Ilse, and force her to confront her past and indeed her future.
There is a fantastic cast of supporting characters. Kit, is the perfect foil to Frank, hapless, accident prone and like a puppy, eager to please. Maud, the tattooist is abrupt, and fierce and Father Anthony, is the wise ex-priest full of good intentions and advice. They complement the characters of Frank and Ilse beautifully, each playing their own part in their relationship.
Music has a huge role in this novel and it is the uniting factor between Frank and Ilse, the common denominator that binds them together. The pure joy and pleasure it stirs in them emanates from the pages and you wish there was a Frank in your life to choose your music!!
Joyce has written a truly wonderful novel. It is funny, emotional and will tug at your heartstrings. It will make you happy, it will make you sad and make you appreciate the true power of music.
Just fabulous!
Thank you to Alison Barrow and Doubleday Books for a proof copy to read and review
About the author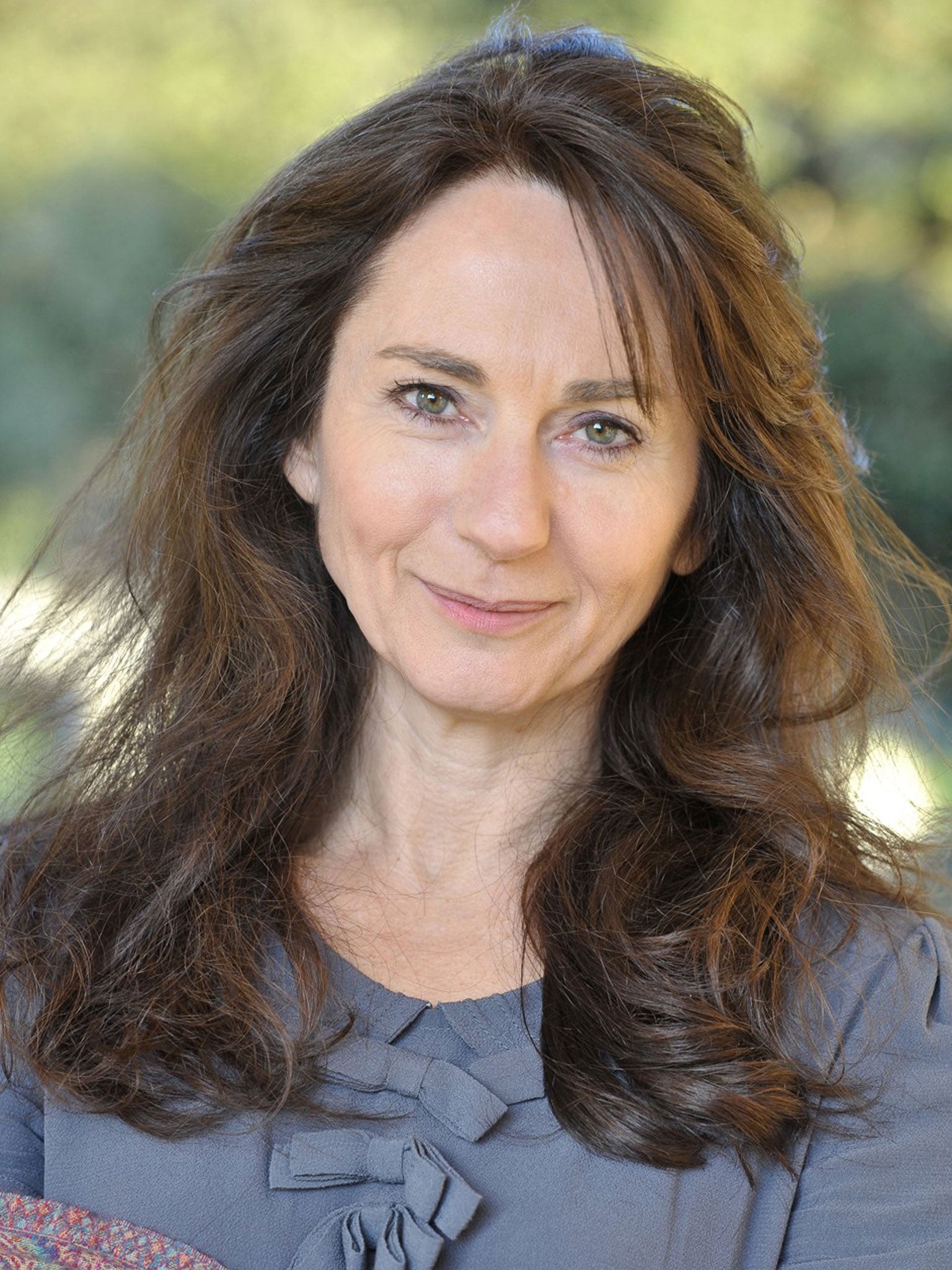 Rachel Joyce was born in London in 1962.  Rachel is married to the actor Paul Venables and  lives in Gloucestershire with her four children.
She has previously written plays for Radio 4.
Her first novel, The Unlikely Pilgrimage of Harold Fly was published in 2012 to huge critical acclaim and was longlisted for the Man Booker Prize.
Rachel has written three other novels which include Perfect and The Love Song of Miss Queenie Hennessy.