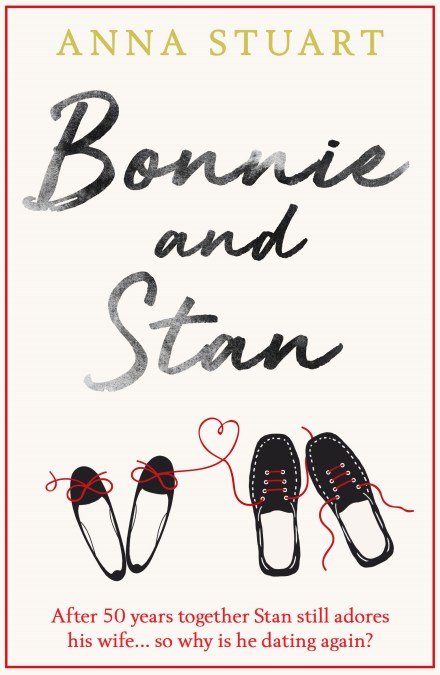 Bonnie and Stan by Anna Stuart Orion May 30th 2019
After 50 years together Stan still adores his wife… so why is he dating again?
Bonnie and Stan are soulmates. They met during the Swinging Sixties, to the soundtrack of The Beatles and the Merseybeat scene. Now they've grown up and grown old together, had children and grandchildren. They are finally building their dream home, when disaster strikes.
Stan is running out of time, and can't bear the thought of leaving Bonnie alone. Alongside his teenage granddaughter Greya, he forms a plan to find Bonnie a new love of her life. And she must never find out…
Bonnie & Stan is a poignant, surprising love story set during the Swinging Sixties and the present day. Ultimately feel-good and full of emotion, Bonnie & Stan will make your heart sing.
My Review
I can't say I'm always that keen on reading novels about cancer, it often feels just a little close to home. Bonnie and Stan could not have been more different, yes cancer was there just lingering below the surface, but it wasn't the dominate theme. Instead Stuart brilliantly used it as a device to show us the meaning of real love, one that can be enduring and everlasting. She gave us Bonnie and Stan, a couple who had met in the 60's, in Liverpool at the time of The Beatles.
You couldn't help but be submerged in the excitement of the times, of Bonnie and Stan's escapades in The Cavern, of Stan's desire to make it big with his band the Best Boys. What I liked more than anything was Bonnie's story, a woman ahead of her time, as she struggled in the male dominated world of architecture, batting against prejudice on her university course. A truly strong woman, but in the present, faced with the loss of her love, Stuart showed her other side, the vulnerability the fear and denial of Stan's condition. It tugged at our heartstrings, it frustrated but somehow you knew she would find inner resolve and strength.
Stan, for me was a wonderfully romantic figure, the man you would want to marry, the best dad and the greatest Grandfather. I loved the relationship he had with Granddaughter Greya, the old and the new that shared a mutual respect and understanding and was wonderfully poignant. I loved his selflessness, his pursuit of happiness for his wife when he was no longer there, of making sure his family would be taken care off, able to cope without him.
The one thing Bonnie and Stan had in bucket loads was its humour, that had me chuckling away to myself on more than a few occasions, I particularly loved Terry, his conscience, the devil or angel on Stan's shoulder.
Bonnie and Stan was a novel of finding the positive in a brutally negative situation, of finding happiness in the simple things, of an appreciation of family and most of all love, to holding on to it and never letting it go.
It was heartwarming, life affirming and an utter joy to read.
I would like to thank Orion for a copy of Bonnie and Stan to read and review and to Compulsive Readers for inviting My Bookish Blogspot to partcipate in the blogtour.
About the author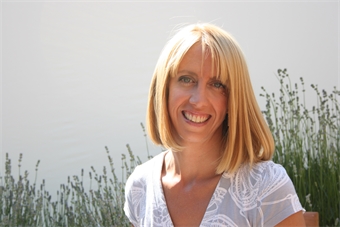 Anna wanted to be an author from the moment she could pick up a pen and was writing boarding-school novels behind the sofa by the age of nine. She made the early mistake of thinking she ought to get a 'proper job' and went into Factory Planning – a career that gave her some wonderful experiences, amazing friends and even a fantastic husband, but did not offer much creative scope. So when she stopped to have children she took the chance to start the 'improper job' of writing. During the baby years she wrote in those gaps provided by sleeps, playschools and obliging grandparents, publishing short stories and serials in all the women's magazines. Her ultimate aim was to write longer fiction and several years ago she published a series of successful historical novels under the pseudonym Joanna Courtney. She will continue to publish under that name but is delighted, as Anna Stuart, to also be able to write Bonnie and Stan – a real-life romance set in both the present day and sixties Liverpool.