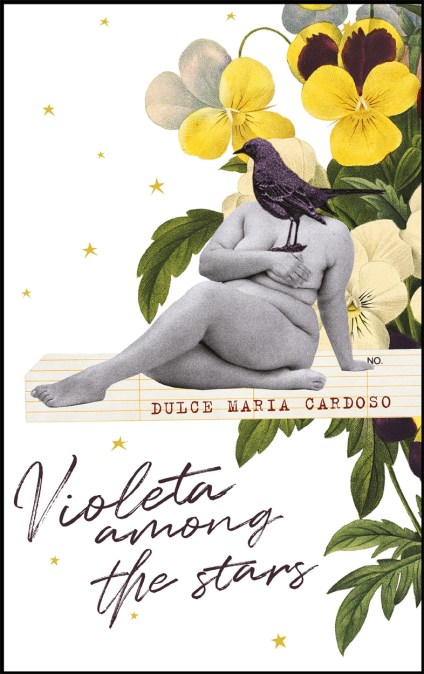 The Blurb
Desperate and drunk, Violeta overturns her car on a lonely stretch of late-night
motorway. As she lies amid the wreckage of her car, suspended between this world and the next, Violeta's life quite literally flashes before her eyes. Scenes from her past overlap with what happened right before the accident: her upbringing with her distant, critical mother; her troubled relationship with her daughter; her life on the road as she drives between waxing product-selling appointments with breaks at motorway service stations, the abuse from other travelers mocking her size, the terrible service station cafes, the alcohol, the risky encounters with lorry drivers on filthy public toilet floors…
Suspended in this eternity, Violeta examines the thousand daily grievances that
add up to a frustrated, thwarted life. She begins to sink into her past. The Carnation Revolution of 1974, the defining
historical moment of her life. Love, passion, sex, and the dreams of adolescence
sacrificed to failed relationships.
My Review
Told in one long sentence, no full stops the narrative took some getting used to but once my brain had clicked into Cardosa's style I was off, immersed in Violeta's story.
As she hung from the roof of her upturned car, her life literally spilt out in one long stream of consciousness her life from her childhood to present day.
Cardosa definitely wasn't out to portray a woman who looked back with much happiness, there seemed to be a huge disconnect with her parents, her daughter. Her parents, distant, a mother who was cold, a father who took little interest in family life unless it involved his beloved birds. There was no significant other half, no apparent father to her daughter Dora, merely a series of brief encounters, fleeting moments of sexual release, that gave Violeta what she needed.
I liked that Violeta wasn't glamourout but instead overweight, ate what she wanted, yet gave off a vibe that said I'm here, I can give you something you need, something she needed in her brief encounters at truck stops.
The author surprised me with the combative nature of the relationship between mother and daughter when you might have thought Violeta's upbringing would have steered her to be an attentive loving Mum. As I read I slowly realised why, as Dora became everything to her grandparents, soaking up their love and perhaps rejecting her mother. Did Violeta fight back? Cardosa said no, made it seem like an inevitability that Violeta could do nothing about a battle she would never win. Yet underneath I sensed love, maybe admiration that she had turned out ok.
As her incarceration in the car continued so did the introspection, and I loved how Cardosa managed to connect Violeta's thoughts, feelings so brilliantly with the reader. The need to rid herself of everything to do with her parents, as if to cleanse her life, to start again became a pervading theme. The encroaching storm all built to give that sense of foreboding, of an outcome not foreseen.
As we neared the end, the narrative quickened, Violeta's thoughts tumbled and tumbled onto the page, an urgency to be heard, for someone to listen.
I still cannot make my mind up if the ending was the one I wanted, there wasn't an inevitability about it, it could have gone one of two ways, the uncertainty pervasive throughout, but that was the joy of the novel and surely the authors intention.
What I did decide that this was a novel that challenged, that pushed the boundaries and introduced me to a very fine novelist.
I would like to thank MacLehose Press for a copy of Violeta Among The Stars to read and review and to Milly Reid for inviting My Bookish Blogspot to participate in the blog blast.
About the author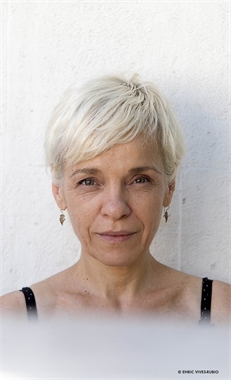 Dulce Maria Cardoso is a Portuguese writer, who spent her childhood in Luanda,
Angola after her parents moved there when she was an infant. Her family returned to Portugal following the Angolan War of Independence in 1975. She studied law at the University of Lisbon and worked as a lawyer before becoming a full-time writer. Her first novel, Campo de Sangue, won the Grand Prize Acontece de Romance, Violeta among the Stars won the EU Prize for Literature and O Chão dos Pardais won the Portuguese Pen Club Award. MacLehose Press published The Return in 2016.