The Blurb
On Walpurgis night of 1986, a sixteen-year-old girl is ritualistically murdered in the woods adjacent to a castle in the southernmost part of Sweden. Her stepbrother is convicted of the terrible deed, and shortly after, the entire family vanishes without a trace.
The spring of 2019, doctor Thea Lind moves into the castle. Having made a strange discovery in an ancient oak tree on the grounds, her fascination with the old tragedy deepens. As she uncovers more and more similarities between her own troubled past and the murdered girl's upbringing, her conviction grows: the truth of the killing was never uncovered. The spring of 1986 claimed more victims than one.
Rites of Spring is the final installment in Anders de la Motte's lauded series of stand-alone suspense novels set in southern Sweden.
My Review
I definitely chose the right time to read Rites Of Spring the first warm sunny weather of the year meant I could sit in my garden and immerse myself in the story of Thea Lind and her quest to discover the truth behind the sacrifical murder of Elita Svart.
Immerse was an apt word to describe Motte's novel, as I literally did not want to put it down. I think it was a combination of brilliant characterisation and his ability to pull me in to the Swedish landscape, the haunting denseness of the forest, the marshes, and the green moss strewn canal, all part of Thea's new surroundings. Thea herself came with her own issues, a career as a doctor in the war torn regions of the world, a dear friend forever scarred, a husband, David who put her back together, who she felt she owed. And this was where many of her problems lay as she discovered David's connection to the murder, his family and friends all intrinsically linked. Rather than seamlessly fitting in with the new community Motte placed Thea very much on the outside.
It soon became clear that Motte had given Thea a cause, something that went back to her past, a need to proof that just because we came from a certain background didn't mean we had to conform to stated stereotypes. It was a secret she guarded and you just knew that at some point it would emerge, our guess was when and what impact it would have.
Motte gave Thea a veritable array of supporting cast characters. Her husband David the failed chef who worked on rebuilding a new venture in his hometown supported by childhood friends, protected by a mother from his past. There was the mysterious Hubert, resident in a wing of the castle, disinherited by his father, a loner, a little strange but for some reason Thea and Hubert shared a connection. As the novel progressed I got the feeling he wanted to share information with Thea, the little clues, pointers he threw her way, ones that led her deeper and deeper into Elita's death, the communities involvement and indeed who the killer was.
Who was the killer? For much of the novel my guesses flitted from one character to the next as Motte took us and Thea on a meandering journey of clues, interview documents and case notes. The anecdotal evidence of the various characters and their assumptions often placed Thea in danger, the ever present feeling of being watched, but somehow with sheer determination it never seemed to stop Thea.
Motte never let his reader feel comfortable as layer after layer of the story slowly unraveled and the last third was unbelievably tense to the point I had to get up and walk around before continuing. The outcome was not quite what I was expecting but then for me that is the best sign that the novel was everything you wanted and a whole lot more.
Rites of Spring was wonderfully atmospheric, dark and chilling and it was such a shame this it was the last novel in Motte's quartet, but then again maybe that's a good thing, maybe he has something completely new in store for his next novel.
I would like to thank Zaffre for a copy of Rites Of Spring to read and review and to Compulsive Readers for inviting My Bookish Blogpsot to participate in the blogtour.
About the author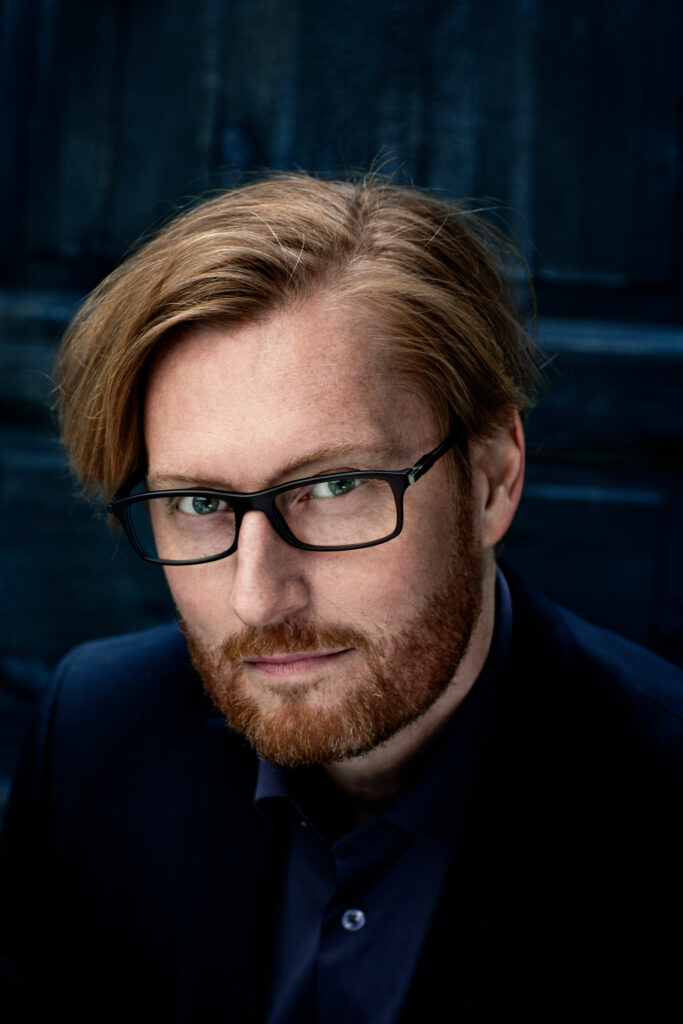 Anders de la Motte (b. 1971), a former police officer, made his crime fiction debut in 2010 with Game and has since become one of Sweden's most beloved crime writers. De la Motte is the author of three acclaimed crime fiction series and in 2016 he embarked on his new series, the electrifying Skåne Quartet. Deeds of Fall is his fourth stand-alone installment, completing this bestselling and award-winning suspense quartet.