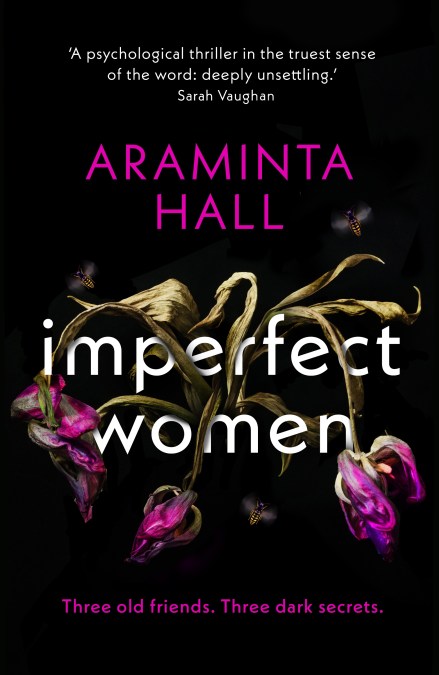 Book Synopsis
Nancy, Eleanor and Mary met at college and have been friends ever since, through marriages, children and love affairs.
Eleanor is calm and driven, with a deep sense of responsibility, a brilliant career and a love of being single and free – despite her soft spot for her best friend's husband.
Mary is deeply intelligent with a love of learning, derailed by three children and a mean, demanding husband – she is now unrecognisable to herself and her friends.
Nancy is seemingly perfect: bright, beautiful and rich with an adoring husband and daughter – but beneath the surface her discontent is going to affect them all in terrible ways.
When Nancy is murdered, Eleanor and Mary must align themselves to uncover her killer. And as each of their stories unfold, they realise that there are many different truths to find, and many different ways to bring justice for those we love…
My Review
Three women, three very different lives, all connected through friendship over many years. There were marriages, births and finally a death, the murder of Nancy, beautiful, wealthy, the one who seemingly had it all.
Yet, did she or was it all smoke and mirrors, a gilded outer life that hid, boredom, unfulfillment and a lack of self worth. For her friends Eleanor and Mary, her murder was the catalyst that opened up the veritable can of worms, as they examined their own lives and indeed that of Nancy's.
Hall skillfully stripped away their layers as she delved into their past, but also their present, as they searched for answers to Nancy's murder and where their future might lie.
I don't think the novel would have worked if Hall hadn't used each of the women's voices to tell their individual stories. Each had their own perspective of the other but most importantly of themselves and in my opinion represented the main differences in our modern society, the career woman, the stay at home Mum, and the wealthy polished poised woman who floated seemingly effortlessly through life.
Eleanor, seemed the most competent, the one who had it all worked out, successful in her profession, single, happy with her own company, but is that really what she was all about. I don't think she regretted her childlessness, but I do think she craved that special other half, to be loved and cared for.
Mary, was the stay at home Mum, a real earth mother, her life about her children, supporting her husband, Howard no matter how awful or selfish he appeared. Hall made me feel so much empathy for Mary, conjured up images of someone slightly disheveled, weighed down by domesticity and a marriage that appeared null and void yet you wanted to yell at her, to wake her up and do something about it.
Nancy, the only one with a well heeled background, destined to marry well, to appear to have it all, the handsome successful lawyer husband, the beautiful clever child, the town house and the country house and a gilded luxurious lifestyle. But Hall showed a woman who was bored, dissatisfied, life an empty shell lacking in substance, a husband who couldn't understand why she needed more. You knew that she would be the one to risk it all, as she leapt into something that had an edge, excitement, a guilty secret, that took away the boredom until it all became too much, the way out blocked, destined to end badly.
As Hall stripped away those layers, you read as the three women's lives became more intertwined than even they imagined, their relationship with each other picked apart, the what if's agonised over before the astonishing realisation that what they sought lay closer to home than any of them could have envisaged. You waited as it prepared to rip them apart, but instead, solidarity, a renewed closeness between Mary and Eleanor saw them close ranks, push out the old and embrace the new.
We had the story, the resolution, and the wonderful characters but Hall gave us more. She made us really think about what really makes us perfect, is there a woman out there that really is the 'perfect' woman who can successfully navigate relationships and children with ease. What about those other factors, men's expectations to be the homemaker, to care and nurture children yet still have time for them, to love them, forgive them their indiscretions. Should women accept it, do we even deserve more or should we push until we get what we want even if that meant going against the perceived norm. And that I think was the crux of the novel, the perceptions we hold of other women, the need to believe that perfection really does exist and that if we just work hard enough it could be achievable. Maybe some form of perfection is achievable, but we have to accept that our perception of perfection is different for every individual, someone else's circumsances and life not necessarily the one suitable for ourselves. The outward appearance of life on the outside is never what happens on the inside, the grass never greener on the otherside.
A myriad of thoughts, questions whose answers were never straight forward all brilliantly examined entwined with a compelling story made for one happy reader who was in awe of Araminta Hall's wonderful Imperfect Women.
I would like to thank Orion for a copy of Imperfect Women to read and review and to Francesca Pearce for inviting My Bookish Blogspot to participating in the blogtour.
About the author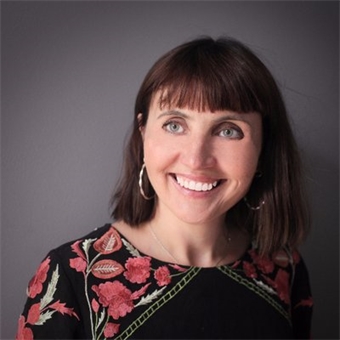 Araminta Hall has worked as a writer, journalist and teacher. Her first novel, Everything & Nothing, was published in 2011 and became a Richard & Judy read that year. Her second, Dot, was published in 2013, and her third, Our Kind of Cruelty, in 2018. She has taught creative writing for many years at a variety of places, including New Writing South in Brighton, where she lives with her husband and three children.
Contact Araminta on Twitter at @aramintahall