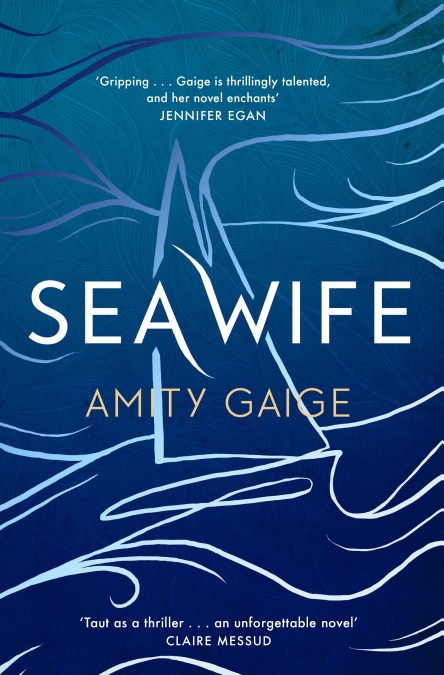 Book Synopisis
From the highly acclaimed author of Schroder, a smart, sophisticated literary page turner about a young family who escape suburbia for a year-long sailing trip that upends all of their lives
Juliet is failing to juggle motherhood and her anemic dissertation when her husband, Michael, informs her that he wants to leave his job and buy a sailboat. The couple are novice sailors, but Michael persuades Juliet to say yes. With their two kids – Sybil, age seven, and George, age two, Juliet and Michael set off for Panama, where their forty-four-foot sailboat awaits them – a boat that Michael has christened the Juliet.
The initial result is transformative: their marriage is given a gust of energy, and even the children are affected by the beauty and wonderful vertigo of travel. The sea challenges them all – and most of all, Juliet, who suffers from postpartum depression.
Sea Wife is told in gripping dual perspectives: Juliet's first-person narration, after the journey, as she struggles to come to terms with the dire, life-changing events that unfolded at sea; and Michael's captain's log – that provides a riveting, slow-motion account of those same inexorable events.
Exuberant, harrowing, witty, and exquisitely written, Sea Wife is impossible to put down.
My Review
I was absolutely mesmerised by Sea Wife, it had that special something in a novel that drew you in not only to the story but more importantly the characters.
Gaige had that wonderful ability to truly understand her characters, as she dug deeper and deeper into their inner thoughts and feelings.
I truly felt I knew Juliet as her musings, analysis tumbled out on to the page as she looked back on their sailing adventure one she was reluctant to take .
The dual narrative of Juliet interspersed with husband Michael's captain's log were utterly revealing as it laid bare all of their innermost thoughts. They told of their successes, their failures, Juliet tormented by something that lay dormant, only unveiled in the latter parts of the novel. You felt empathy as she struggled with depression, of not being a good enough mother and wife, of having no love left for Michael.
Michael was the caged animal, fed up with his life, the hamster wheel that was a 9 to 5 job and the drudgery of family life. You watched as he told of his need for escape, as it became an obsession, as he forced his wife and children on their sailing adventure.
Gaige was unflinching in her narrative of their marriage, like they were treading water, balanced on the edge, ready to plunge into the depths of disrepair.
The boat trip was that opportunity to test, to see if they could salvage their marriage, if indeed they still loved each other.
I loved Gaige's narrative as she described their voyage, the vastness of the ocean that represented the chasm between Juliet and Michael, the loneliness they both felt.
The problems they encountered tested their ability to communicate, to tolerate each other it was like watching a tug of war as the balance tipped back and forth. You couldn't getaway from the beauty of what lay around them, the coastal landscape, the people they met as they slowly worked through their emotions. It brought them joy and wonder, before Gaige hit them with the ultimate test. She heightened their emotions, as the novel became tense, almost like a thriller, the reader swept along wondering where the author would take them.
You may get the impression that Sea Wife was quite gloomy, depressing and in many aspects it was, but Gaige brilliantly counterbalanced those feelings with hope, with new exciting experiences, of reconciliation and recovery. It was a wonderful blend of human endeavour thrown onto the mercy of a challenging environment that fascinated and completed and in my opinion just wonderful.
I would like to thank Fleet for a copy of Sea Wife to read and review and to Anne Cater of Random Things Tours for inviting My Bookish Blogspot to participate in the blogtour.
About the author
AMITY GAIGE is the author of four novels, O My Darling, The Folded World, Schroder, and the forthcoming Sea Wife (Knopf, April 2020).
Amity is the winner of a Fulbright Fellowship, and fellowships at the MacDowell and Yaddo colonies. In 2016, she was awarded a Guggenheim Fellowship for Fiction. Her previous novel Schroder has been translated into eighteen languages, and was shortlisted for The Folio Prize in the UK in 2014 and for L'Express Reader's Prize in France. Schroder was named one of Best Books of 2013 by The New York Times Book Review, The Huffington Post, Washington Post, The Wall Street Journal, Kirkus, Cosmopolitan, and Publisher's Weekly, among many others.
The longtime Visiting Writer at Amherst College, she now teaches creative writing at Yale. Her short stories, essays, and book reviews have appeared in publications such as The New York Times, The Guardian, Die Welt, Harper's Bazaar, The Yale Review, Slate.com, One Story, Ploughshares, and elsewhere. She has appeared at numerous conferences, festivals, and on radio shows such as NPR.
She currently lives with her family in West Hartford, Connecticut. She had to learn to sail in order to write Sea Wife. She learned that she is not a gifted sailor, so she will stick to writing about it.