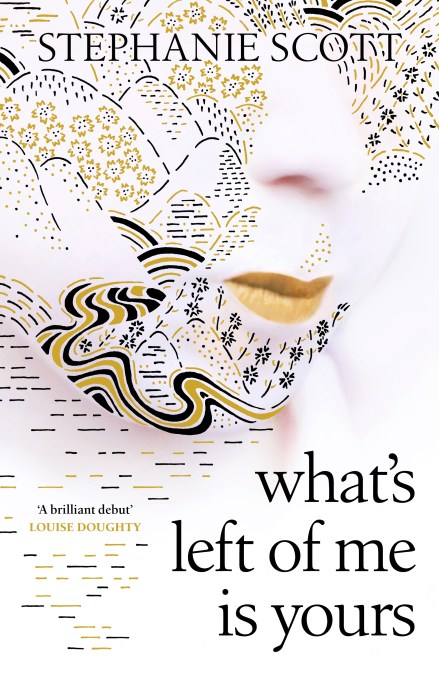 A gripping debut set in modern-day Tokyo and inspired by a true crime, What's Left of Me Is Yours follows a young woman's search for the truth about her mother's life – and her murder.

In Japan, a covert industry has grown up around the wakaresaseya (literally "breaker-upper"), a person hired by one spouse to seduce the other in order to gain the advantage in divorce proceedings.
When Sato hires Kaitaro, a wakaresaseya agent, to have an affair with his wife, Rina, he assumes it will be an easy case. But Sato has never truly understood Rina or her desires and Kaitaro's job is to do exactly that – until he does it too well.
While Rina remains ignorant of the circumstances that brought them together, she and Kaitaro fall in a desperate, singular love, setting in motion a series of violent acts that will forever haunt her daughter Sumiko's life.
Told from alternating points of view and across the breathtaking landscapes of Japan, What's Left of Me Is Yours explores the thorny psychological and moral grounds of the actions we take in the name of love, asking where we draw the line between passion and possession.
My Review
What's Left of Me is Yours was that wonderful mix of traditional Japanese culture that clashed with a modern society, that sought to dilute its grip. What intrigued even more was its origins, based on a true story, the notions of a professional marriage breaker seeming slightly odd and maybe unhinged.
I'd never heard of such things before I read this book and it definitely made for interesting reading, as Scott unravelled the unexpected twist. Her characters told the story, Rina, wife, mother, the victim, her daughter Sumiko, left to piece together the puzzle many years later.
The husband, Sato, was truly awful, selfish in his intentions, his main objective material possessions and money.
Sumiko's Grandfather, Yoshi, whom Scott portrayed as wise, caring, loving but with secrets that lay hidden only to be unveiled when Scott believed the time was right.
Scott made us wait, as she sent Sumiko on a quest, one that was uncomfortable, that made Sumiko look within her own self, to question her own motives and her future.
Scott took us deep inside the Japanese family, full of expectation, the need for a good marriage, to be a good daughter, husband, to work hard and uphold the good name of the family.
We saw what happened when that slowly fell apart, when love overwhelmed and pushed the boundaries. The consequences were like small ripples that gathered speed before exploding in unexpected violence.
I loved how Scott built the story, the many layers, the varied emotions and thoughts of her characters, intentions misread, and ultimately disregarded.
The truth, for Sumiko, was all consuming, shocking, the final scenes psychologically brutal. I admired the strength and tenacity Scott gave her, the consequences life changing yet you knew she would survive, be a better person.
What's Left Of Me Is Yours was intense, it's layers deep, it's narrative revealing and wonderful. A superb debut novel.
About the author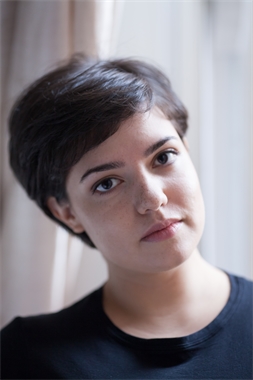 STEPHANIE SCOTT is a Singaporean and British writer who was born and raised in South East Asia. She read English Literature at the Universities of York and Cambridge and holds an M.St in Creative Writing from Oxford University. Scott was awarded a British Association of Japanese Studies Toshiba Studentship for her anthropological work on What's Left of Me Is Yours and has been made a member of the British Japanese Law Association as a result of her research; an early draft of the manuscript also won the A.M. Heath Prize, the Jerwood Arvon Prize for Prose Fiction, and runner up in the Bridport Prize Peggy Chapman-Andrews Award. What's Left of Me Is Yours is her first novel.WHAT'S LEFT OF ME IS YOURSis her first novel.