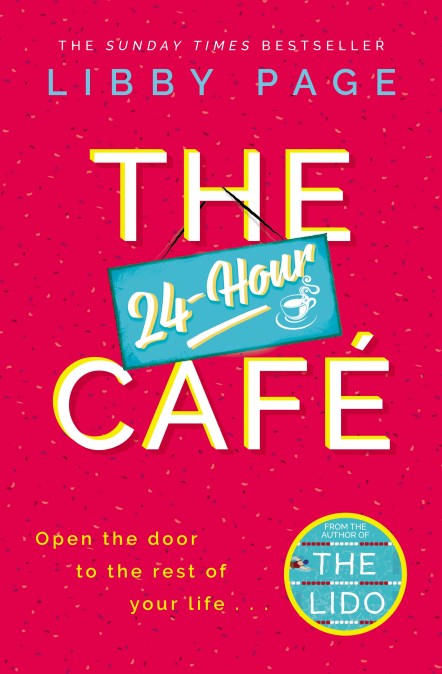 The 24 Hour Cafe by Libby Page Orion January 23rd 2020
Welcome to the café that never sleeps.

Day and night, Stella's Café opens its doors to the lonely and the lost, the morning people and the night owls. It's a place where everyone is always welcome, where life can wait at the door.
Meet Hannah and Mona: best friends, waitresses, dreamers. They love working at Stella's – the different people they meet, the small kindnesses exchanged. But is it time to step outside and make their own way in life?
Come inside and spend twenty-four hours at Stella's Café, where one day might just be enough to change your life . . .
My Review
One of my favourite pass times is to take my current read, find a nice cafe, order a latte, and immerse myself in a good book, whilst keeping an eye on my fellow customers and staff. You always wonder why they are there, are they enjoying a moment alone, catching up with friends or stopping off on the way to somewhere else? This was something Libby Page explored in her wonderful novel The 24 Hour Cafe. a Cafe that I want to visit, so brilliantly eclectic did it sound, with Ernest the stuffed bear the absolute highlight. I did wonder if Page had based her novel on a real 24 hour cafe and I shall be avidly searching the London streets near Liverpool Street when i visit in the new two weeks.
If the inside of the cafe was interesting, its characters were fascinating particularly best friends Hannah and Mona. Both thirty, waitresses, who chased their big break as they auditioned for singing and dancing jobs.
Hannah, was I felt, young for her age, perhaps closeted by an upbringing in Wales, surrounded by the love of two parents. Her life seemed to be at a crossroads as she wallowed in that post break up upset, and contemplated a newly single life. At times I found her selfish and frustrating, and often wanted to shake her, to look and see what was happening around her as she watched her life crumble.
Mona, was what I would call solid, independent, self sufficient yet missed the love that comes from a close family, both parents remarried and overseas. Her friendship with Hannah was her family and as that friendship teetered you could feel her upset and indeed grief. Mona had that resilience that you knew would serve her well, would see her make a success of whatever followed.
I loved that Page gave us their back story, the beginnings of their friendship, the shared life events and that absolute trust they-had between each other.
Page didn't just concentrate on Hannah and Mona, she also gave us a myriad of cafe customers, whose own lives were perhaps not as perfect as they or other people thought. They were often lonely, or about to set out on a new adventure, mothers with babies, the office workers and the late night club goers.
If ever there was a lesson in 'don't just a book by its cover' or don't stereotype then Page's diverse mix of characters was it. Outward appearances never tell the full story and not until we stop, look and listen can we truly understand just how some suffer, or even just celebrate and enjoy life.
You wanted everyone to have their happy ending and I liked that Page didn't take the tried and tested route, mixed it up, surprising us, with some of the outcomes.
The real crux of the novel lay in its examination of friendship, the question of durability to withstand everything we could throw at it. Was anything forgivable or do we just cut our losses and leave?
Did Hannah and Mona's friendship survive? That is a question I won't answer here but instead tell you to read The 24 Hour Cafe and discover for yourself.
I would like to thank Orion for a copy of The 24 Hour Cafe to read and review and to Compulsive Readers for inviting My Bookish Blogspot to participate in the blogtour.
About the author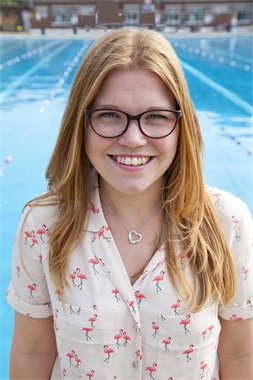 Libby Page wrote The Lido while working in marketing and moonlighting as a writer. The Lido has sold in over twenty territories around the world and film rights have been sold to Catalyst Global Media. Libby lives in London where she enjoys finding pockets of community within the city.
Follow Libby on twitter @libbypagewrites