What She Saw Last Night by MJ Cross Orion April 2019
A secret that could kill her.
A truth no one believes…
Jenny Bowen is going home. Boarding the Caledonian Sleeper, all she wants to do is forget about her upcoming divorce and relax on the ten-hour journey through the night.
In her search for her cabin, Jenny helps a panicked woman with a young girl she assumes to be her daughter. Then she finds her compartment and falls straight to sleep.
Waking in the night, Jenny discovers the woman dead in her cabin … but there's no sign of the little girl. The train company have no record of a child being booked on the train, and CCTV shows the dead woman boarding alone.
The police don't believe Jenny, and soon she tries to put the incident out of her head and tells herself that everyone else is right: she must have imagined the little girl.
But deep down, she knows that isn't the truth.
My Review
After a couple of intense novels I was ready for a good thriller and Cross's novel, What She Saw Last Night fitted that bill perfectly.
What was not to like about a young woman found dead on a sleeper train by our main protagonist and then her search for the child she saw!
Or did she see a child, a question Jenny had to continually ask herself as she took us on a rollercoaster journey from the highlands of Scotland to the bustle of London.
Jenny was a great character, tenacious, determined but also sensitive and compassionate. Her divorce and the death of her dad seemed to be a catalyst for change, the events on the sleeper train a distraction which only led to danger and a deeper mystery.
What I liked was that Cross didn't just concentrate on Jenny's story, he gave us the perspective of Mike, a local transport police officer, a man also grappling with a past. They made a great team as they dug further and further into the young child's disappearance. Cross injected a little will they or won't they get together, as you sensed their feelings of mutual respect and affection!
The criminals got a look in too, their intent plain for us to see but not for Jenny and Mike and I loved the tension it allowed Cross to create.
The isolation of the Highlands played its part wonderfully as the novel wound itself up into a thrilling ending that had me sat on the edge of my seat.
Did it all work out, did Jenny discover the missing child?? You will have to read Cross's fantastic novel to find out.
I would like to thank Orion for a copy of what She Saw Last Night to read and review and to Tracy Fenton of Compulsive Readers for inviting My Bookish Blogspot to participate in the blogtour.
About the author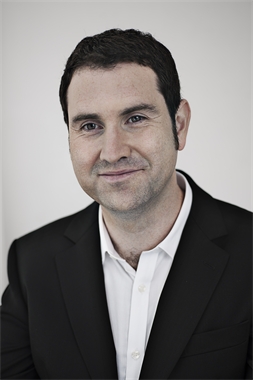 Mason Cross is the author of the Carter Blake thriller series published by Orion. The first book, The Killing Season, was published in 2014, and was followed by The Samaritan, The Time to Kill (titled Winterlong in the USA), Don't Look For Me and Presumed Dead. What She Saw Last Night, his first standalone novel, was published in 2019.
Mason Cross's short crime stories have been published in magazines including Ellery Queen and First Edition. His story, 'A Living', was shortlisted for the Quick Reads 'Get Britain Reading' Award.
The Killing Season was longlisted for the 2015 Theakstons Old Peculier Crime Novel of the Year award, and The Samaritan was selected for the Richard and Judy Book Club for Spring 2016. Most recently, Presumed Dead was longlisted for the 2018 McIlvanney Prize.