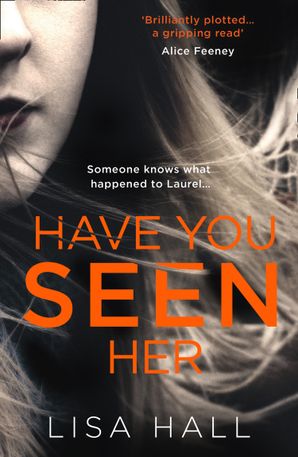 Have You Seen Here by Lisa Hall HQ Stories June 5th 2019
Bonfire Night. A missing girl.
Anna only takes her eyes off Laurel for a second. She thought Laurel was following her mum through the crowds. But in a heartbeat, Laurel is gone.
Laurel's parents are frantic. As is Anna, their nanny. But as the hours pass, and Laurel isn't found, suspicion grows.
Someone knows what happened to Laurel. And they're not telling.
My Review
Have You Seen Her, was as twisty and turny a novel as you are likely to get. One minute you think you had the answers, the next Hall about turned and you were back where you started.
What didn't help was Hall's characters, each with their own agenda and indeed their own secrets.
The nanny Anna, devoted to missing Laurel, yet there was something she wasn't telling, that Hall merely hinted at, that piqued your interest as you wondered if she knew more than she let on.
Doctor Dominic, heart surgeon, driven, focused, never at home, too busy saving lives, or was he?
Wife Fran, bit part actor, always out. Were her tears and concern real or part of an act?
Hall stuck them altogether in the family home, the tension unbearable, accusations of affairs, of who was or wasn't around enough for Laurel, her only constant Anna, who Hall gloriously stuck in the middle.
Just as the readers mind whirled in circles, then so did Anna's. You felt like she was discovering, and unravelling Laurel's disappearance alongside us, you sensed her confusion, her loyalty pulled one way then another, outsiders pushed their way in, red herrings that Hall put in her and our way.
You sometimes felt their purpose of finding Laurel got lost, that she was a tool by which they could air grievances, to score points against one another, to see who could outwit the other and emerge victorious. Hall portrayed the cruel, viciousness that can overtake a crumbling marriage, the perceptions of the media, of outsiders. She created the perfect storm out of which you never knew if they would be a happy ending.
Hall kept us guessing until the end, the twist delicious and satisfying, the outcome so far removed from what you expected.
Have You Seen Her was one of those novels that demanded to be read in one sitting, and it definitely made my Sunday afternoon that bit more exciting.
I would like to thank HQ for a copy of Have You Seen Her to read and review and to Jo Thomas for inviting My Bookish Blogspot to participate in the blogtour.
About the author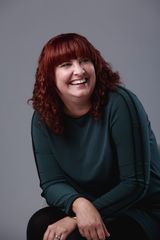 Lisa loves words, reading and everything there is to love about books. She has dreamed of being a writer since she was a little girl – either that or a librarian – and after years of talking about it, was finally brave enough to put pen to paper (and let people actually read it). Lisa lives in a small village in Kent, surrounded by her towering TBR pile, a rather large brood of children, dogs, chickens and ponies and her long-suffering husband. She is also rather partial to eating cheese and drinking wine.
Readers can follow Lisa on Twitter @LisaHallAuthor