The Catherine Howard Conspiracy Sapere Books March 27th 2019
What secrets were covered up at the court of Henry VIII …
Whitehall Palace, England, 1539
When Catherine Howard arrives at the court of King Henry VIII to be a maid of honour in the household of the new queen, Anne of Cleves, she has no idea of the fate that awaits her.
Catching the king's fancy, she finds herself caught up in her uncle's ambition to get a Howard heir to the throne.
Terrified by the ageing king after the fate that befell her cousin, Anne Boleyn, Catherine begins to fear for her life…
Pembrokeshire, Wales, 2018
Dr Perdita Rivers receives news of the death of her estranged grandmother, renowned Tudor historian Mary Fitzroy.
Mary inexplicably cut all contact with Perdita and her twin sister, Piper, but she has left them Marquess House, her vast estate in Pembrokeshire.
Perdita sets out to unravel their grandmother's motives for abandoning them, and is drawn into the mystery of an ancient document in the archives of Marquess House, a collection of letters and diaries claiming the records of Catherine Howard's execution were falsified…
What truths are hiding in Marquess House? What really happened to Catherine Howard?
And how was Perdita's grandmother connected to it all?
The Catherine Howard Conspiracy is the first book in the Marquess House trilogy, a dual timeline conspiracy thriller with a twist on a well-known period of Tudor history.
My Review
I love a dual timeline novel and what could have been more appealing than one steeped in the history of Henry VIII and his marriages. Walsh cleverly took us to the 16th Century and then flew to the present day linking the times in intricate intrigue and a modicum of danger.
In the present day Perdita was our clever historian, beneficiary, along with her twin Piper to their historian grandmother's beautiful estate, that included her Grandmothers works and one or two very interesting unfinished manuscripts. It was one of those unfinished manuscripts that Walsh used to propel the story and link to the court of Henry VIII and more importantly the story of his fifth wife Catherine Howard. And what a story we had, one of brutality, subterfuge and fear that was absolutely gripping.
Walsh's vivid narrative placed me right there at the heart of Henry's court. You could sense the simmering tensions as Walsh positioned her characters, as she revealed their true colours, each intent on getting everything they could from Catherine's marriage. And what of Catherine Howard? Oh how I admired her, amazed at her maturity and wisdom for one so young, the brutality she faced with great stoicism. The acceptance of her lot was matched by her intelligence and cunning, as Walsh magically brought her to life.
Perdita's unravelling of Catherine's story was utterly compelling and brilliantly intertwined with her and twin Pippa's own story. It read almost like a thriller, the pace intense and fast, the race against time and the hidden clues kept you on tenterhooks.
I couldn't decide which I preferred, the past or the present, a sign that the author had achieved a perfect balance, neither part overshadowed the other, each equally intriguing and compelling.
It's important to mention that Walsh's story of Catherine Howard was largely fiction, but those around her based on fact. It was a brilliant blend that perfectly captured the feel of the time, the fear that surrounded Henry, a King who you didn't like, in fact detested and hoped would meet a suitably sticky end.
The Catherine Howard Conspiracies was the first novel in a proposed trilogy and you could tell. Walsh was setting the scene as she introduced her characters, as she laid the foundations for what is to come. This in no way detracted, in fact, it has made me extremely excited for book two.
I cannot believe how Walsh left me dangling, left me eager to discover what would happen next, so I am hoping Book two is imminent.
I would like to thank Sapere Books for a copy of The Catherine Howard Conspiracies to read and review and to Caoimhe O'Brien for inviting My Bookish Blogspot to participate in the blogtoour.
About the author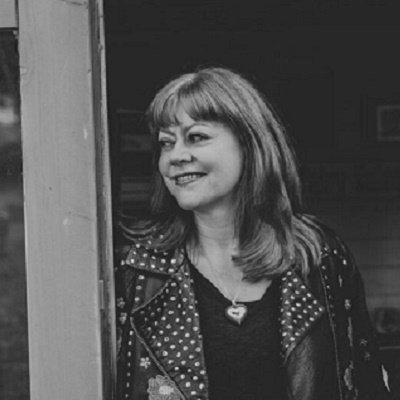 From tales spun for her teddies when she was a child (usually about mermaids) to film scripts, plays and novels, Alexandra Walsh has always been a storyteller. Words are her world. For over 25 years, she has been a journalist writing for a wide range of publications including national newspapers and glossy magazines. She spent some years working in the British film industry, as well as in television and radio: researching, advising, occasionally presenting and always writing.
Books dominate Alexandra's life. She reads endlessly and tends to become a bit panicky if her next three books are not lined up and waiting. Characters, places, imagery all stay with her and even now she finds it difficult to pass an old wardrobe without checking it for a door to Narnia. As for her magical letter when she was 11, she can only assume her cat caught the owl!
Alexandra's other passion is history, particularly the untold tales of women. Whether they were queens or paupers, their voices resonate with their stories, not only about their own lives but about ours, too. The women of the Tudor court have inspired her novels. Researching and writing The Marquess House Trilogy (Book One: The Catherine Howard Conspiracy) has brought together her love of history, mysteries and story telling.