Twisted by Steve Cavanagh Orion April 4th 2019BEFORE YOU READ THIS BOOK

I WANT YOU TO KNOW THREE THINGS:
1. The police are looking to charge me with murder.
2. No one knows who I am. Or how I did it.
3. If you think you've found me. I'm coming for you next.
After you've read this book, you'll know: the truth is far more twisted…
My Review
Twisted was exactly what its title implied, Twisted. It had so many twists, you did wonder how the author didn't tie himself and the reader in complete knots, but such was his skill in handling the books complexities there was no need to back track or to think too hard about what you had read.
Cavanagh's cast of characters were an interesting mix, not least the mysterious J. T Lebeau. You instantly wanted to know who he was, and more importantly why he wished to remain anonymous and what exactly he was hiding. I did think at one point that I had worked it out, but Cavanagh loved to throw in a few red herrings, that definitely kept you on your toes, kept you guessing.
As in all good thriller/crime novels Cavanagh didn't stint on his share of murder and violence, that was, at times, quite brutal, but totally in keeping with the general tone of the novel.
I'm not sure I actually liked many of the main characters, I found them quite cold and selfish, and at times they made me quite angry, all part of Mr Cavanagh's aim to engage us fully in his story.
Maria was a woman hellbent on a comfortable, secure life, a product of a harsh upbringing. I did feel quite sorry for her at first before events made me question her motives, made me like her just that little bit less.
Her husband Paul, was a bit of a mystery, an absentee husband, one who you wanted to know more about, wanted your questions answered.
And what about Daryl, our roguish surfer and waiter? Was he out for what he could get or was he just a genuine nice guy?
Cavanagh threw in a couple of good detectives, Bloch and Dole who each had their strengths, each came at the investigation from differing angles, and played their part superbly adding to the multiple layers of intrigue and suspense.
With a varied melee of characters, a tongue twisting plot Twisted was like watching a big chess game as the opposing players plotted their moves, and guarded their secrets, none willing to concede. You held your breath as you waited for check mate, and when it came it did not disappoint, it left you reeling as finally Cavanagh revealed all.
The author brilliantly brought all the strands together, your questions were answered and the only disappointment was that you had reached the end of the story when all you wanted was more.
I would like to thank Orion for a copy of Twisted to read and review and to Tracy Fenton of Compulsive Readers for inviting My Bookish Blogspot to participate in the blogtour.
About the author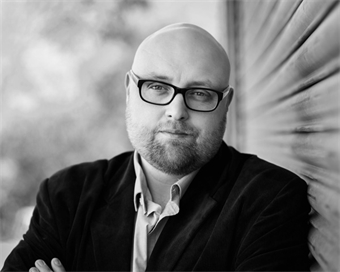 Steve Cavanagh was born and raised in Belfast before leaving for Dublin at the age of eighteen to study Law. He currently practices civil rights law and has been involved in several high profile cases; in 2010 he represented a factory worker who suffered racial abuse in the workplace and won the largest award of damages for race discrimination in Northern Ireland legal history. He holds a certificate in Advanced Advocacy and lectures on various legal subjects (but really he just likes to tell jokes). He is married with two young children.
Follow Steve on Facebook at facebook.com/SSCav1 and Twitter @SSCav