Oh My God What A Complete Aisling by Emer McLysaght and Sarah Breen  Michael Joseph May 3rd 2018
Twenty-something Aisling – that's pronounced Ashling – is the sensible sort.
She wears kitten heels for the sake of her arches.
And a great night out is knowing the immersion heater at home is securely switched off.
In other words, country girl Aisling likes to play it safe in the big city.
But that hasn't helped get her man John to hurry up and pop the question.
Throwing caution to the wind an impatient Aisling tries to encourage him, only for her whole life to come crashing down.
Now no umbrella, electric blanket, nor sensibly sized heel can save her.
What's a complete Aisling to do?
My review
I had heard a lot about this book in the media and although it might not normally be my first choice of book I was looking forward to a bit of light relief after being immersed in the darker side of the book world for the last few weeks.
Apparently the concept of the novel emerged from a Facebook group run by the two authors so I was even more intrigued.
Aisling it turned out is twenty eight and had been in a relationship with John for seven years. As all their contemporaries began to walk down the aisle Aisiling was left wondering when it would be her turn and it is her decision to ditch John that forces her to look at herself and her life and decide what it is that she does want.
I could not help but love Aisiling. She was funny, sweet, naive, and practical, and seemed somehow out of place in the big bright lights of Dublin. I loved the contrast between her life at home with Mum and Dad and the simpler country life and the complicated nuances of Dublin city life. I could almost feel her frantically swimming trying to find where she fitted into the grand scheme of things, wether her new friends and their lifestyle was one that she wanted. Her thoughts on their antics were very funny and at times tinged with a little sadness as I wondered at first, if they really liked her or just found her an oddball and good for a laugh.
Her antics were often very amusing and some of the descriptions conjured up the most wonderful imagery that had me laughing out loud, the first few pages in particular were hilarious.
OMGWAA could very easily be classed as pure chicklit yet it had a depth to it that took me by surprise and there were definite moments of poignancy as Aisiling had to struggle with the darker side of life
What I loved above else about OMGWAA was the idea that everything Aisiling experienced was based on reality, that each and everyone of us could and have been through the same up and downs of life. Yes, much of it is lighthearted but the writing is wonderfully engaging, the characters diverse and realistic, and it was an absolute joy to read.
I would like to thank Jenny Platt and Michael Joseph for a copy to read of the book to read and review and for inviting My Bookish Blogspot to participate on the blogtour
About the authors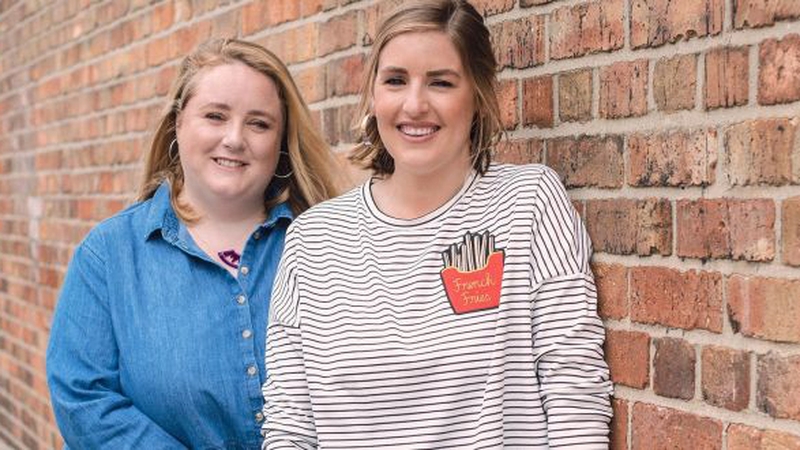 Emer McLysaght and Sarah Breen conceived the character of Aisling in their sitting room in 2008, when they began to observe the many traits, characteristics and quirks of a very particular type of Irish girl; one they identified around them and one they identified with.
Oh My God, What a Complete Aisling was an instant sensation in their native Ireland and the Number One bestselling adult fiction title of 2017.
Emer McLysaght is the former editor of The Daily Edge and has worked extensively in journalism and radio.
Sarah Breen is a journalist whose work has appeared in Stellar, Image, U, the Irish Independent and The Gloss.
Follow my fellow bloggers as the blogtour for Oh My God What A Complete Aisling continues.