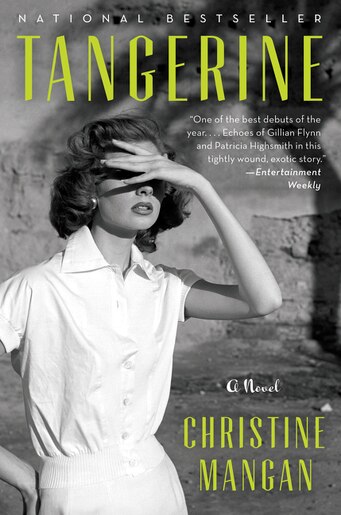 Tangerine by Christine Mangan   Little Brown March 22nd 2018
The last person Alice Shipley expected to see since arriving in Tangier with her new husband was Lucy Mason. After the horrific accident at Bennington, the two friends – once inseparable roommates – haven't spoken in over a year. But Lucy is standing there, trying to make things right.
Perhaps Alice should be happy. She has not adjusted to life in Morocco, too afraid to venture out into the bustling medinas and oppressive heat. Lucy, always fearless and independent, helps Alice emerge from her flat and explore the country.
But soon a familiar feeling starts to overtake Alice – she feels controlled and stifled by Lucy at every turn. Then Alice's husband, John, goes missing, and Alice starts to question everything around her: her relationship with her enigmatic friend, her decision to ever come to Tangier, and her very own state of mind.
My review
Recently married to husband John, Alice is not quite as enamoured of the heat and dust of Tangiers. Living as a virtual recluse their relationship slowly begins to break down. Enter former college friend Lucy, dynamic, adventurous, everything that Alice isn't. So, why is she here, what does she want?
In alternating chapters the story of Alice and Lucy's friendship and their college life slowly seeps out.
It is a friendship marked by tragedy, and suspicion and one I absolutely loved.
The characters are so well realised. Raised by an Aunt after the death of her parents, Alice is the quiet, more contemplative of the two, prone to 'episodes' or what we would nowadays term as depression.
Lucy is the complete opposite, from a background where money was scarce, she is outgoing, manipulative and full of contradictions.
Theirs is a friendship that perhaps wouldn't have existed outside a college environment so different are their backgrounds. It is this difference and their differing characteristics that Mangan has used so brilliantly. You can sense Lucy's jealously, her possessiveness, her determination to get what she wants at all cost. She cleverly works out how people tick, how to discover their weaknesses and use it to her advantage. In some ways I admired her cunning and manipulative mind yet disliked her at the same time.
I couldn't help but feel huge sorrow for Alice, such a lovely young woman, so clearly misunderstood and a victim of circumstance. I wanted to shout at those around her, and could feel her desperation, so good is Mangan's writing.
The other main character in the novel is the setting. You could feel the oppressive heat and dust of Tangiers emanate from the pages. The bustle and busyness of the markets added to the unwavering tension rippling throughout. The local characters add an extra and welcome dimension.
The psychological aspects of the novel are superb, and the twist and turns Mangan weaves complex, and I never knew quite what was going to happen next. The tension and the drama never wavers and i was quite exhausted when I eventually finished.
It is a taut, tension filled read that I absolutely loved. It will be interesting to see how George Clooney transfers the story to the big screen with Scarlett Johansson as one of the stars!
Thank you to Little Brown and Netgalley for the opportunity to read and review
About the author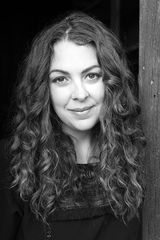 Christine Mangan has her PhD in English from University College Dublin, where her thesis focused on 18th-century Gothic literature, and an MFA in fiction writing from the University of Southern Maine. Tangerine is her first novel.