The Boy Made Of Snow by Chloe Mayer  Orion Books November 3rd 2017
1944 and war is raging across Europe.In the sleepy Kent village of Bambury, nine year old Daniel lives with his mother, Annabelle, his father Reggie away fighting the war. Theirs is a quiet existence,Annabelle living in her own world, increasingly isolated, never having recovered from the birth of Daniel. Daniel is a reflective child, lost in a world of fairy tales, the one thing that brings him close to his mother. Then life changes when the first batch of German POW's arrive in the village.
When they meet Hans, the woodcutter, he becomes the love Annabelle has been looking for and for Daniel he is the real life fairytale wood cutter. Hans has other ideas, ideas that will have devastating consequences for all.
I always love to discover new authors and in particular debut authors, so was especially pleased to receive a copy from Jennifer Kerslake to read and review. The title is certainly intriguing and the cover quite beautiful, but the real star is the novel that Chloe Mayer has written.
Chapters features one or two quotes from a fairytale each  pertinent to the direction of the story. I particularly loved the links between The Snow Queen and the novel as Gerda seeks to free Kai and unfreeze his heart much as Daniel tries to reach out to his distant mother. It was certainly a clever device that worked wonderfully.
The characters are beautifully drawn, their emotion and feelings leaping from the page. Annabelle, obviously suffered postnatal depression after the birth of Daniel, a condition not recognised at the time. Fearful of being sent to an asylum, she pretends to be okay, going through the motions of what she believes is being a good mother. yet, she cannot show Daniel any emotion or love. The fairytale stories they share every night are the only link that brings them together. It would be so easy to dislike Annabelle, to want to shake her with frustration, tell her to hug and love this little boy, but you don't. I felt huge empathy and sorrow, for this young woman so obviously struggling with depression.
Daniel, is a loner, often bullied at school, losing himself in fairytales, yet finds it difficult to distinguish between his imagination and reality.  He is a boy who only wants the love and attention of his mother and my heart silently broke as he tried and failed to rid the village, and to save his mother from the dangers of the local tramp,or in his imagination the Troll. It is his relationship with the POW Hans that is the most dangerous and the most interesting, both using the other for their own needs. Neither can forsee the consequences of their actions and for Daniel it will be something he will have to live with for the rest of his life. His resilience and strength shone through but deep down all you wanted to do was grab hold of this little boy, hug him and shower him with all the love he so desperately wants and needs.
On the periphery is Reggie, husband to Annabelle and father to Daniel. When he returns home from leave he is obviously suffering from PTSD, again not recognised at this time. It was so poignant to read the descriptions of his shaking hands, the ringing in his ears and the embarrassment of his father as he broke down and cried in a restaurant. The ignorance of those left at home, the need for the stiff upper British lip , so sad to read.
I loved Mayer's imagery. I imagined myself running through the woods with Daniel, feeling his fear as he entered the dark railway tunnel, hunting down the troll. The snowstorm, was for me, brilliant and I will leave it at that for fear of spoiling the story.
Most prominent and indeed the most accomplished aspect of Mayer's novel is her ability to portray the emotions of the characters. The desperation of Annabelle, her inability to drag herself from the depth of depression and the need for Daniel to please her, to make her notice him and love him. It is something that will linger with the reader long after that last page has been turned and the book closed.
The only very minor criticism I have is that the latter part of the novel was little too drawn out.
It is so hard to believe that this is a debut novel, so confident and assured is Mayer's writing. I cannot wait for her next novel and I would recommend you borrow from your local library now!
Thank you to Jennifer Kerslake and Orion Books for a copy to read and review.
About the author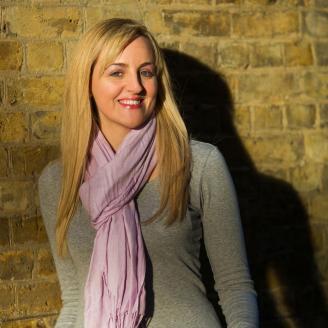 Chloe Mayer works as a journalist and has won several awards, including newcomer of the year and reporter of the year. In her spare time she enjoys reading and writing. Chloe has lived in Tokyo and Los Angeles and whilst in America wrote her first award wining short story. Chloe now lives in East London and The Boy Made of Snow is her first novel.